Sound and Vision
A top twenty-five of Bowie beyond the hits
By Bradley Bambarger
Speaking in tribute to David Bowie after his passing, U2 guitarist The Edge said: "He made creative audacity feel normal." Constantly shape-shifting identities, pioneering theatrical conceptions, integrating fashion, dance and visual arts to heighten rock music — these are the things that one often heard celebrated in memorials of Bowie. But we shouldn't forget that, above all, Bowie was a great, emotionally evocative songwriter and an intrepid sonic adventurer. This mix of talents made him a one-of-a-kind record maker, as influential in his own way in the Seventies as The Beatles were in the Sixties. Bowie even recovered from artistic ennui in the wake of his worldwide pop success after the Nile Rodgers–produced Let's Dance album, eventually sloughing off the Eighties rote studio gloss that ruined many Seventies artists to reclaim his imaginative individuality. And unlike most of his peers, Bowie never stopped challenging himself or his listeners, presenting bold music right up to the end.

The list of iconic Bowie songs goes on and on, from "Space Oddity" and "Rebel Rebel" to "Fame" and "Heroes," not to mention such left-field gems as "Under Pressure," his inspired collaboration with Queen. But with such a capacious catalog, there are rich seams to explore. In reverse chronological order, here are twenty-five tracks that illustrate Bowie's sound and vision as well as any of his best-known hits.

[Follow me (Ben Finane) on Spotify and listen to the public playlist "Bowie Twenty-Five." —Ed.]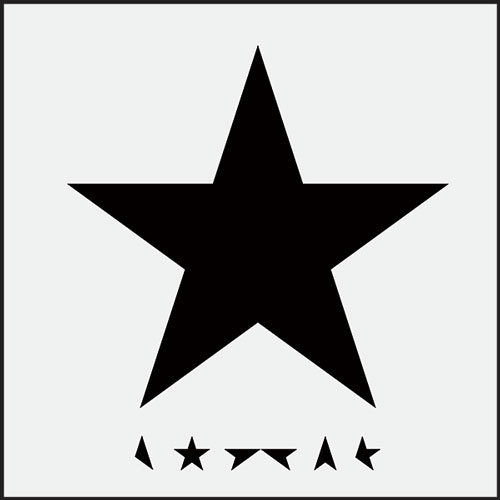 1. "I Can't Give Everything Away," Blackstar (2015)
A mix of the buoyant and bittersweet, this final song on Bowie's twenty-fifth and final album knocks you over with a feather-light touch. The track has an upbeat, art-pop groove, even if the keyboards give it a dark-hued harmonic undertow; poignantly, Bowie's harmonica evokes that on "New Career in a New Town," his bright-eyed, Berlin–era instrumental of 1977 (see below). The lyrics, though, sound like a searching, valedictory missive, with Bowie delivering them as if confiding in his listener: "I know something is very wrong / The pulse returns for prodigal sons / The blackout's hearts with flowered news / With skull designs upon my shoes… Seeing more and feeling less / Saying no but meaning yes / This is all I ever meant / That's the message that I sent."
2. "Sue (Or in a Season of Crime)," Nothing Has Changed (2014)
The single that preceded Blackstar by a year should stand as one of Bowie's most daring creations, a noir-hued fantasia for jazz orchestra. Co-written by Bowie and composer Maria Schneider — who justly won a Grammy Award for her beautiful arrangement — "Sue (Or in a Season of Crime)" suggests a drama that doesn't end well for the title character. Some of New York's finest jazz musicians feature in Schneider's big band, including Blackstar bandleader Donny McCaslin, who plays the song's cascading tenor sax solo. One of the ultimate album artists, Bowie has also been one of the most anthologized, with multiple greatest-hits discs and a boxed set on the market. The deluxe three-disc version of Nothing Has Changed is an ideal, career-spanning combination of not only remastered hits but many rarities.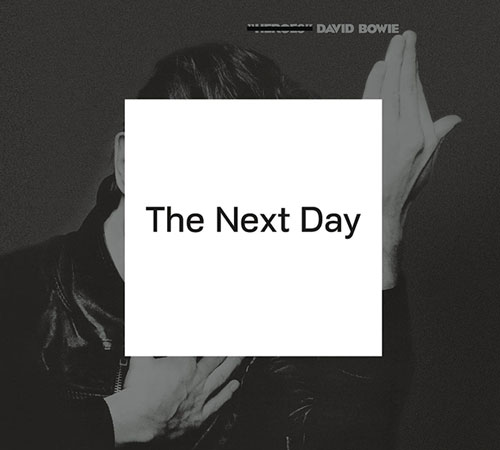 3. "Where Are We Now?," The Next Day (2013)
Released on his sixty-sixth birthday in 2013, this classy comeback single evoked Bowie's late-Seventies period living and working in Berlin with the likes of Iggy Pop. An elegant, free-flowing ballad, "Where Are We Now?" is a deeply touching evocation of change, nostalgia and lost time. Brimming with melodic hooks, playful lyrics and imaginative art-rock production, The Next Day also included such gems as "The Stars (Are Out Tonight)" and "Lost in Love," with a deluxe edition of the album including an entire disc of fine extra songs.
4. "Sister Midnight," A Reality Tour (2010)
Captured on what would be Bowie's final world tour in 2004, the double-disc CD/DVD A Reality Tour is a wonderful capstone to a performing career dotted with exciting live albums. His road band was a sonic force, pulsing like neon one minute and exploding with red-hot brio the next. Along with the supple rhythm section of bassist–vocalist Gail Ann Dorsey and drummer Sterling Campbell, the group included lead guitarist Earl Slick, who had lit up Bowie albums off and on since the mid-Seventies. The man himself was in great form, his voice only having grown golden with the years. One highlight is Bowie's take on "Sister Midnight," a freaky, Oedipal number from Iggy Pop's 1976 comeback LP, The Idiot, which Bowie co-wrote and produced (as he did the classic follow-up, Lust for Life). Whereas the Pop original was elemental and throbbing, Bowie and company's live version imbues the climax with art-metal majesty.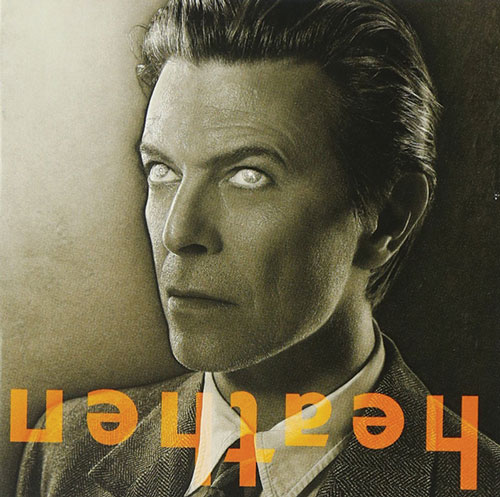 5. "Heathen (The Rays)," Heathen (2002)
For his first album of the twenty-first century, Bowie reunited with producer Tony Visconti. They had teamed to create Bowie's greatest studio works, including his so-called "Berlin Trilogy" of Low/"Heroes"/Lodger. The Heathen album was the first time they had worked together since the 1980's Scary Monsters LP. The most affecting song on Heathen is the spectral title elegy, marked by a tolling rhythm and hovering atmospherics (courtesy of avant-star guitarist David Torn). The album was finished just after September 11, 2001, and the lyrics of "Heathen (The Rays)" — delivered via a deeply moving vocal melody — seem to channel the tragic day: "Steel on the skyline/ Sky made of glass/ Made for a real world/ All things must pass… I can feel it die."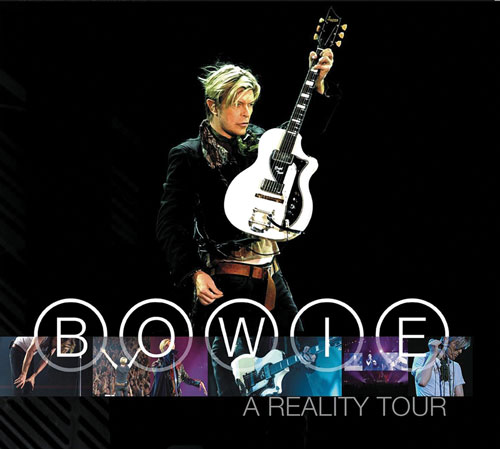 6. "Always Crashing in the Same Car," Live at BBC Radio Theatre (2000)
A full Bowie concert broadcast album recorded in 2000 was released as a limited-edition bonus disc in the Bowie at the Beeb: 1968–72 collection. Along with excellent versions of "Fame" and the Station to Station rocker "Stay," the set included this lush, widescreen retooling of "Always Crashing in the Same Car," a track from Bowie's 1977 LP Low, a milestone of European avant-rock. Bowie wrote the song about making the same mistakes over and again while in the throes of cocaine addiction, making reference to an episode where he rammed his Mercedes into a drug dealer's car in Los Angeles. The remake trades the oblique irony of the original for an almost cinematic melancholy.
7. "Dead Man Walking," Live from 6A: Late Night with Conan O'Brien (1997)
This stripped-down, live-on-TV version of a track first released on Bowie's jungle/drum-and-bass-influenced Earthling album is superior to the skittering, beat-driven original. The song's lovely melody and words come through clearer on the duo version with Bowie and Reeves Gabrels on acoustic guitars. Hard to find now on an out-of-print various-artists compilation album, it's worth seeking out.
8. "Hallo Spaceboy," Outside (1995)
Bowie reunited with co-producer/sonic provocateur Brian Eno for Outside, a dystopian concept album about ritual-art murder and millennial-minded paganism. One of the album's key tracks and a Bowie favorite in his live shows right up through his final 2004 tour was the hurtling, pounding rocker "Hallo Spaceboy," which he described as "Jim Morrison meets industrial." He even performed it on occasions with his band augmented by the Foo Fighters and Nine Inch Nails for extra force. The Pet Shop Boys re-produced the song for a single, but the album original and a live version on A Reality Tour are more aptly intense.
9. "Buddha of Suburbia," Buddha of Suburbia (1993)
The Buddha of Suburbia album features themes reworked from a score Bowie wrote for a BBC television adaption of the debut novel by British writer Hanif Kureishi. The album blends instrumentals and songs; the most memorable track is the tune-rich title song, threaded with image-laden lyrics of English life (and a Lenny Kravitz guitar solo mixed in subtly toward the end). Kureishi's story of identity relays the frustrations of a young man — the son of a Pakistani immigrant — yearning to break out of the South London suburbs for a freer life in the city. It's a kind of magic that Bowie's song transmutes those frustrations into melodic catharsis.
10. "Jump They Say," Black Tie, White Noise (1993)
The highlight of a patchy, transitional album of pop experimentalism, "Jump They Say" can take its place firmly in the line of Bowie's most enduring singles, blending as it does substance with surface allure. Written after the suicide of his schizophrenic stepbrother, the song is driven by a darkly catchy melody and a motoric groove laced by hooks from Bowie's own saxophone. Avant-jazz trumpeter Lester Bowie of the Art Ensemble of Chicago adds a scintillating solo at the song's finish.

11. "Under the God," Tin Machine (1988)
Bowie's intrepid hard-rock band Tin Machine gets some bad press, yet that's just lazy bandwagon criticism. Tin Machine had the sharp intuition but bad luck of anticipating the grunge-era revolution of the 1990s, predating the Nirvana breakthrough. Bowie functioned as first among equals in a quartet with dive-bombing lead guitarist Reeves Gabrels and the volatile Sales Brothers rhythm section from Iggy Pop's Lust for Life. Bowie blended dark social commentary and scabrous humor into the lyrics, expressing himself in a tough-minded, less-refined way than in his solo work. All bruising rhythms, squalling guitars and Bowie at his most vocally aggressive, "Under the God" wove a tale of religion-evoking white-power fascists that sounded like an alarm. After a mid-Eighties stretch of lax quality control following Let's Dance, Bowie used Tin Machine's two studio albums and a live disc to find his way back to art-driven first principles.
12. "Absolute Beginners," Nothing Has Changed (1986)
Along with the full-length LP version of "Let's Dance," this song — recorded as the title number for an ill-fated Julien Temple musical film about youth culture in late–Fifties London — is Bowie's peak Eighties pop achievement. Full of sweeping grandeur yet produced with more restraint than many singles of that decade, "Absolute Beginners" remains a classic song of heart-swelling romanticism, with a stirring Bowie vocal performance.
13. "Cat People (Putting Out Fire)," Let's Dance (1983)
For Paul Schrader's erotic-horror flick Cat People, Bowie wrote lyrics and a vocal melody to the title song of the soundtrack composed by Euro-disco king Giorgio Moroder (who made Donna Summer a star). The song's original recording had a gothic feel, its ritualistic electro-rock production allied to Bowie's deepest croon and evocatively intense lyrics ("putting out fire with gasoline"). Bowie re-recorded the song with producer Nile Rodgers for his Let's Dance album, yielding a punchier, more organic version hot-wired by bluesman Stevie Ray Vaughan's lead guitar.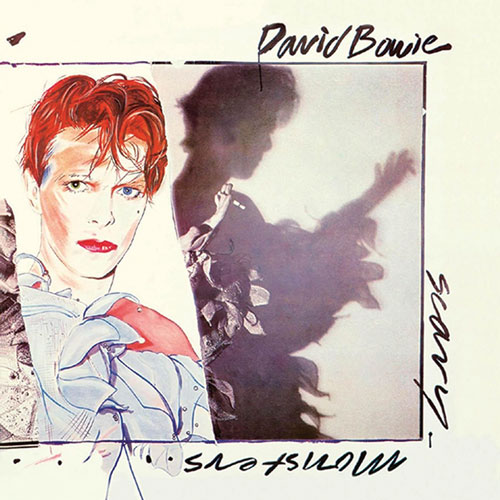 14. "It's No Game, Part 1," Scary Monsters (1980)
Along with its thrilling title track and the smash-hit "Ashes to Ashes," Scary Monsters features an opener that finds Bowie making avant-garde music utterly infectious. "It's No Game, Part 1" includes a very assertive Japanese woman's dizzyingly impenetrable spoken-word narration, as well as fantastically bent guitar playing by King Crimson's Robert Fripp; yet the song's wildest element is Bowie's howling, throat-shredding vocal, quite unlike anything else he ever did.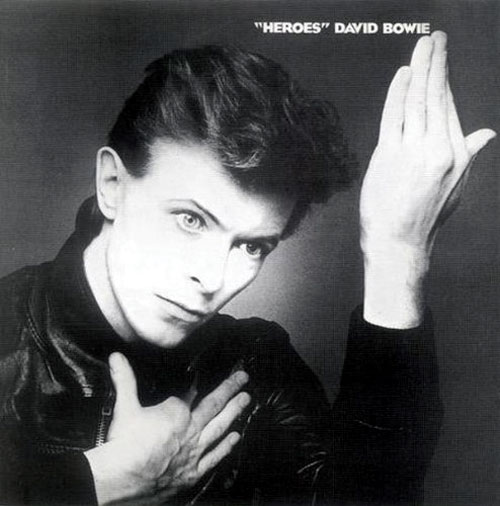 15. "Joe the Lion," 'Heroes' (1977)
The title track of "Heroes" presents Bowie at his pinnacle as a richly emotive songwriter and singer, but the LP — made in Berlin with Eno and producer Tony Visconti — is also one of his deepest and most sonically adventurous; the album includes the kaleidoscopic "Sons of the Silent Age" and unhinged "Blackout," as well as a sequence of atmospheric, Krautrock-influenced instrumentals. Another highlight is the wildly exciting rocker "Joe the Lion," colored by Fripp's grinding guitars and Bowie's improvised lyrics that seem to relay a nightlife tale you can't quite grasp, riveting though it is.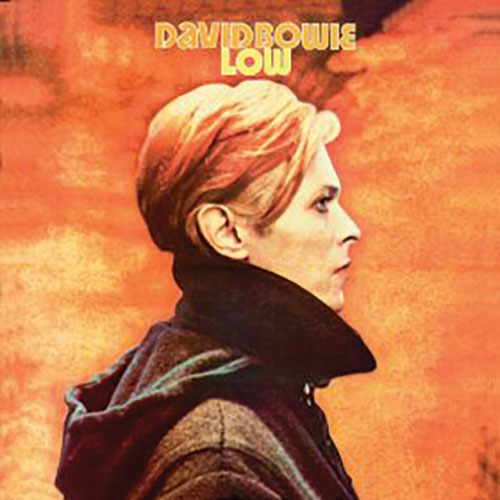 16. "New Career in a New Town," Low (1977)
This catchy, wistful instrumental — marked by Bowie's brightly lyrical harmonica, Eno's synthesizers and the widely influential sound of pinging, Harmonizer–treated drums — originally appeared on Low. It's also available on All Saints, a 2001 compilation of Bowie's instrumental tunes down through the years (mostly from the late Seventies). For classical fans, Philip Glass has composed two symphonies based on Bowie–Eno instrumentals; an excerpt from the "Low" Symphony features on All Saints.
17. "Alabama Song," Stage (1976)
Bowie was always an enthusiastic interpretive artist, covering favorites from The Velvet Underground, The Pretty Things and Nina Simone to Roxy Music, John Lennon and The Pixies. A fan of German Expressionism in painting, film, theater and music, he covered Kurt Weill and Bertolt Brecht's almost psychedelically weird "Alabama Song" from their 1930 opera The Rise and Fall of the City of Mahagonny. He sounded far more at home musically (if less whisky-soaked) than The Doors with their cover. Bowie recorded the number in both live and studio versions, with the concert rendition on Stage blessed with cabaret verisimilitude.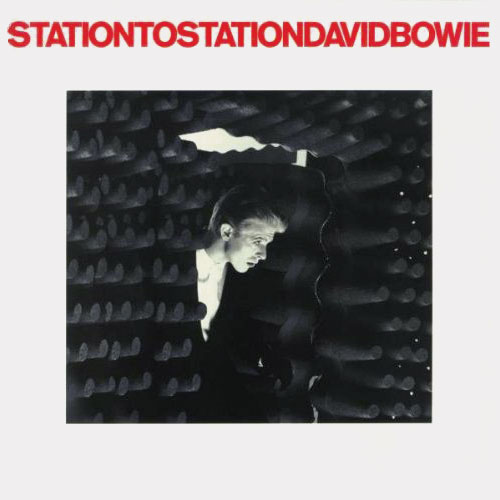 18. "Station to Station," Live at Nassau Coliseum (1976)
Station to Station is one of Bowie's most perfect albums — even if he said he barely remembered making it, such was his addled state of mind during his Thin White Duke period. The 1976 LP includes such high points as "Golden Years," "Stay" and his definitive cover of the Nina Simone number "Wild Is the Wind." The 2010 deluxe reissue included a freshly mastered version of a previously unreleased (but oft-bootlegged) double-disc live set taped in Long Island for radio broadcast. The live recording kicks off with an extended, extra-feedback intro by lead guitarist Earl Slick for a twelve-minute version of the album's epic title travelogue, which boasts the memorable couplet "It's not the side effects of the cocaine / I'm thinking it must be love."
19. "Lady Grinning Soul," iSelect (1976)
A dramatic ballad colored by Mike Garson's faux-classical piano, Mick Ronson's flamenco-guitar flourishes and a warmly mellifluous Bowie vocal, "Lady Grinning Soul" closed the Aladdin Sane LP. It also appears on iSelect, a fascinating 2008 compilation that Bowie curated of his favorite deep cuts from his catalog. In his liner notes, Bowie wrote about the song: "This was written for a wonderful young girl whom I've not seen for more than thirty years. When I hear this song, she's still in her twenties, of course. A song will put you tantalizingly close to the past, so close that you can almost reach out and touch it."
20. "Time," David Live (1974)
With "Time," Bowie penned his own cabaret-style tune channeling the inter-war Berlin vibe of Weill/Brecht. It originally appeared on his 1974 studio album Aladdin Sane, though the version from the David Live album has a more suitably theatrical air. Mike Garson's piano has a burlesque feel, while Bowie's lyrics are poetically louche: "Time — he's waiting in the wings / He speaks of senseless things / The script is you and me / Time — he flexes like a whore / Falls wanking to the floor / His trick is you and me… Time — in Quaaludes and red wine..."
21. "We Are the Dead," Diamond Dogs (1974)
Bowie's Diamond Dogs LP was his glam-era swansong, with many of the tunes culled from an aborted musical based on George Orwell's 1984. The album includes a blood-pumping title track that runs on one of his killer riffs, as well as the smash "Rebel Rebel" (with Bowie himself playing garage-rock lead guitar). The LP's dark-horse track — never played live — is "We Are the Dead," a hypnotic song full of mystery and melody, the title a line from 1984. Bowie, a keen fan of William S. Burroughs, utilized the Beat icon's "cut-up" technique to rearrange words by near chance, coming up with fantastical verses impossible to create deliberately, like "Heaven's on the pillow, its silence competes with hell /It's a twenty-four-hour service, guaranteed to make you tell."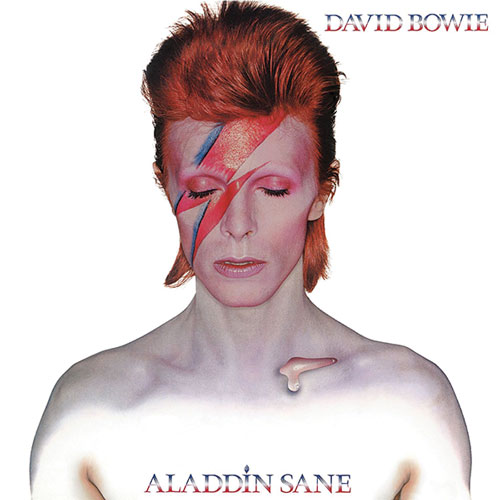 22. "Cracked Actor," Aladdin Sane (1973)
"Cracked Actor" is one of Bowie's dirtiest rockers, with yet another crunching riff played by original Bowie guitar foil Mick Ronson and a rhythm that swings like a Sunset Strip streetwalker. The lewdly witty lyrics — the best lines unprintable here — concern an aging Hollywood star and a young prostitute, with drugs part of the mix. The song's title was used for a notorious BBC documentary about Bowie at the time that depicted his brittle, cocaine-addicted mental state on tour.

23. "Rock 'n' Roll Suicide," Ziggy Stardust & The Spiders From Mars: Motion Picture Soundtrack (1973)
The 1972 studio album The Rise and Fall of Ziggy Stardust & The Spiders From Mars made Bowie a star and included such songs as wonderfully weird "Ziggy Stardust," ecstatically rocking "Moonage Dream" and wild-eyed hit "Suffragette City." Famously, Bowie shocked the rock world by announcing just before the climactic "Rock'n'Roll Suicide" that it was "the last show we'll ever do," suddenly retiring his star-making Ziggy persona. D.A. Pennebaker captured it for a show documentary, with a live album following. "Rock'n'Roll Suicide" is a cautionary tale, with Bowie's refrain of "you're not alone" having the power of almost spiritual uplift for his young audience.
24. "The Bewlay Brothers," Hunky Dory (1971)
Hunky Dory saw Bowie come into his own as a songwriter, with the LP featuring such ever-enduring tracks as the irrepressibly glam "Queen Bitch" and exotically soaring "Life on Mars?" The album also included such compelling oddities as "The Bewlay Brothers." It was "layered with ghosts," Bowie said, an opulently melodic ballad brimming with surreal stream-of-consciousness, like reams of Bob Dylan reflected off a gothic funhouse mirror: "I was stone, and he was wax / So he could scream and still relax, unbelievable / And we frightened the small children away/ And our talk was old, and dust would flow / Through our veins… Now my brother lays upon the rocks / He could be dead, he could be not / He could be you / He's chameleon, comedian, Corinthian and caricature…"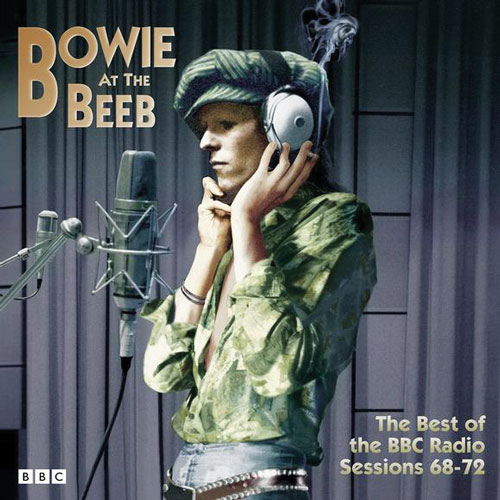 25. "Kooks," Bowie at the Beeb (1971)
The acoustic take of "Kooks" that Bowie taped in 1971 live on BBC radio — just him and his twelve-string guitar — should be considered the definitive version, as it's far more organic and touching than the clunky production recorded later for Hunky Dory. It's a song of young bohemian parenthood, with Bowie addressing his first child, Duncan Jones (his father's given name being David Jones). The boy was born just weeks before this performance. (Duncan is now a film director, who made his debut with the great 2009 marooned-in-space film Moon — poetically, given that his father's debut hit was "Space Oddity.") Few kids have had such a lovely welcome written for them: "Will you stay in our lovers' story / If you stay you won't be sorry / 'Cause we believe in you / Soon you'll grow, so take a chance / With a couple of kooks / Hung up on romancing… I bought you a pair of shoes / A trumpet you can blow / And a book of rules / On what to say to people / When they pick on you / 'Cause if you stay with us, you're gonna be pretty kookie, too."


His compatriots made institutions of their music. William Schuman made institutions.
By Russell Platt

Read More

Pianist András Schiff revisits The Well-Tempered Clavier and other totems of J.S. Bach — on stage and on record.
By Bradley Bambarger

Read More

Finding solace in the sound of authentic sorrow
By Rev. Jake Bohstedt Morrill

Read More