James Bond Themes, Ranked
007 needs his soundtrack even more than his gadgets.
By Ben Finane
Roger Moore (1927–2017) played his best James Bond in The Spy Who Loved Me (1977). That film opens with 007's greatest on-screen moment: a ski chase that leads to Bond (indomitable stuntman Rick Sylvester) skiing right off a cliff and plunging into the void! Silence. The skis fall away, and then, a rustle of silk as a Union Jack parachute bursts open, along with 007's iconic leitmotif from Monty Norman and John Barry's "The James Bond Theme." Dissolve to the trademark nude-ladies-in-silhouette Albert R. Broccoli opening credits: a woman's hands cradle Bond's parachute as Marvin Hamlisch's piano and Carly Simon's voice aurally cradle him — with the opening strain of "Nobody Does It Better."
Star Wars (composer John Williams), Lord of the Rings (composer Howard Shore), and James Bond (composer/arranger John Barry) are three of the top five highest grossing movie franchises of all time. And they all owe a great deal of their commercial success to the music that unifies the franchises across the decades — and disparate casting — with pervasive, binding, brilliant soundscapes. While Star Wars and Lord of the Rings are strictly symphonic, the Bond franchise is unique for the way it mingles a specific, idiomatic orchestral aesthetic with singers whose styles span the musical spectrum. So revered is the Bond musical legacy that it has become an honor — and a challenge — to be asked to sing a Bond song. Below, my highly subjective (but correct!) ranking of all the James Bond themes, from 1962–2020.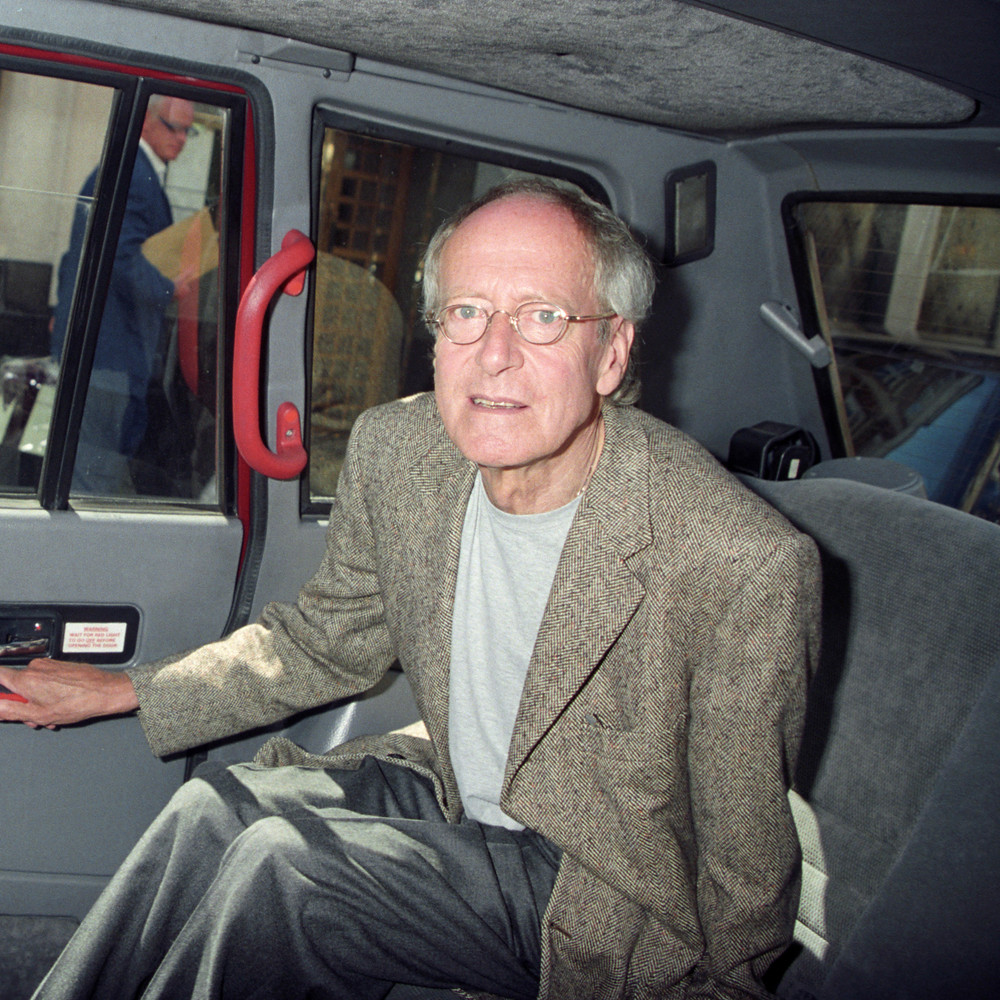 1. "The James Bond Theme"
Monty Norman/arr. John Barry, Dr. No (1962)
Like Ennio Morricone's scores for Sergio Leone's Man with No Name Trilogy that coined the Spaghetti Western, John Barry created an orchestral genre — and launched a franchise — with the opening ice-cool vibraphone of "The James Bond Theme," which he arranged. The music is further cooled with the ride cymbal, then heated with tight brass licks and dirty treble-and-reverb-heavy, low-gain surf guitar. The iconic angular motive is so recognizable, it can be belted out (BAH-DUP BAH-DAAAAH!) whenever one of your friends tries to pull some slick, secret-agent move — with everyone getting the reference. Other notable features of The Theme include chromatic movement in the bass, the half-diminished stinger announcing the trademark sniper-gets-sniped opening in the films, the unexpected shift to swing (and back): the best of the remaining twenty-three Bond themes in the list below (some of which Barry also composed or arranged) keep one foot in Mr. Barry's sound world, the alpha and the omega of Martini–swilling, blunt-instrument-MI6-agent soundtracks forevermore.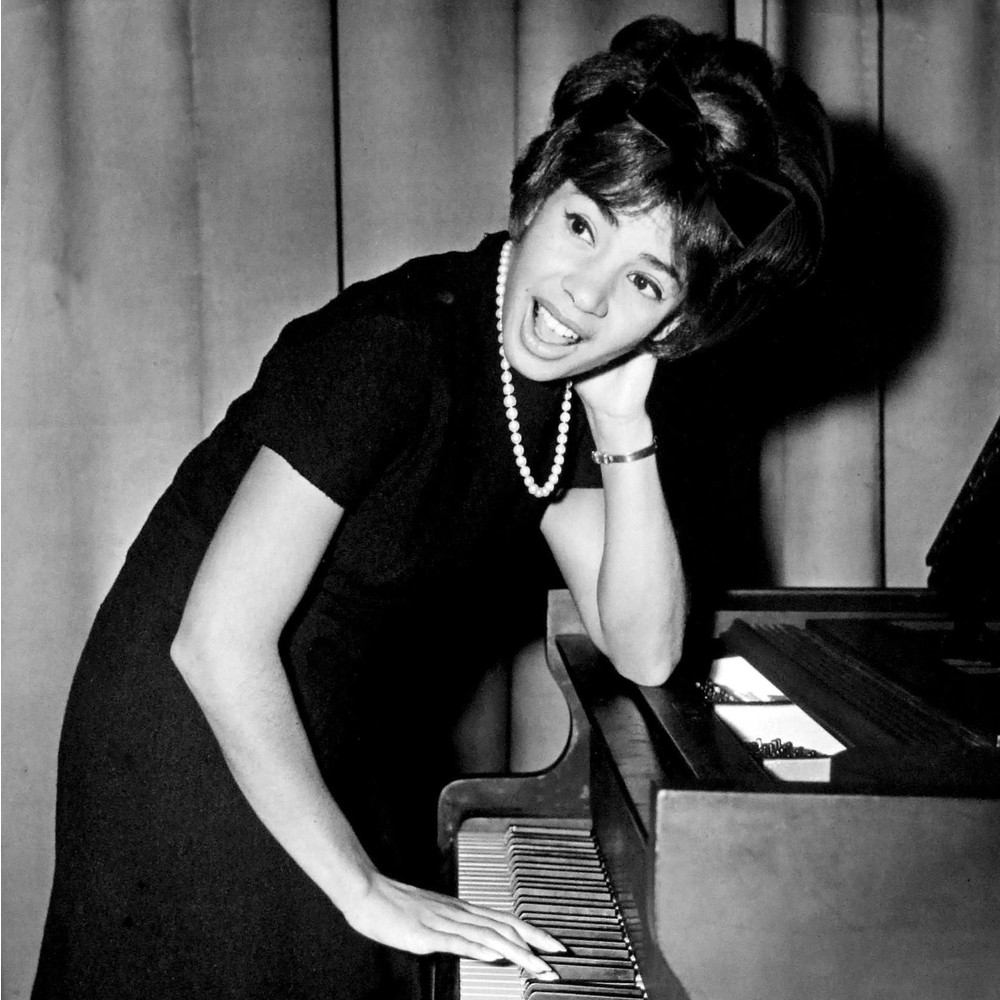 2. "Goldfinger" (1964)
Shirley Bassey
Bassey is so strong on "Goldfinger," it makes my eyes burn. Listening to her sing "He loves only gold!" in the heart-pounding finale is akin to looking into the sun. Bassey, a Bond–theme all-star, is Welsh with a Nigerian father and English mother, and her heritage can be heard in perfect harmony here: deep soul with an English bite and Welsh lyricism. Bassey had already charted in the early '60s — and appeared on the cover of Ebony, and sung for President Kennedy — but, with "Goldfinger," she enjoyed her only American single to reach the charts (No. 8). John Barry composed "Goldfinger," and the opening falling-major-third motive and muted-trumped response add another level of grandness to his brassy aesthetic that only Bassey could sing over.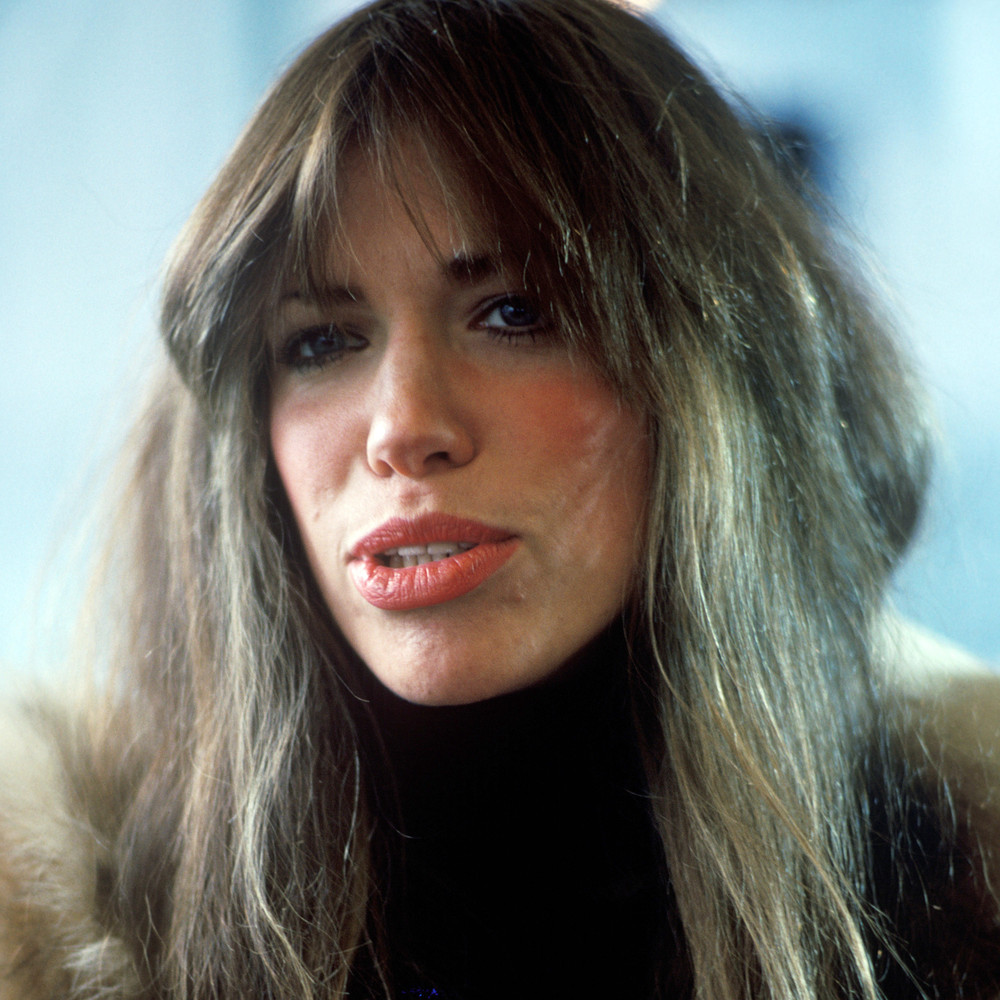 3. "Nobody Does It Better"
Carly Simon, The Spy Who Loved Me (1977)
The first Bond theme after Dr. No to avoid eponymous titling, "Nobody Does It Better" was released as a single — and became a worldwide hit. EGOT– and Pulitzer Prize–winner Marvin Hamlisch composed the song, with lyrics by Songwriter Hall of Fame member Carole Bayer Sager. The song charted even longer than Carly Simon's "You're So Vain." The gentle piano intro disguises the power ballad as a Carole King singer–songwriter ballad that deceptively builds to a power anthem with an orchestral climax. (This song is about sex.)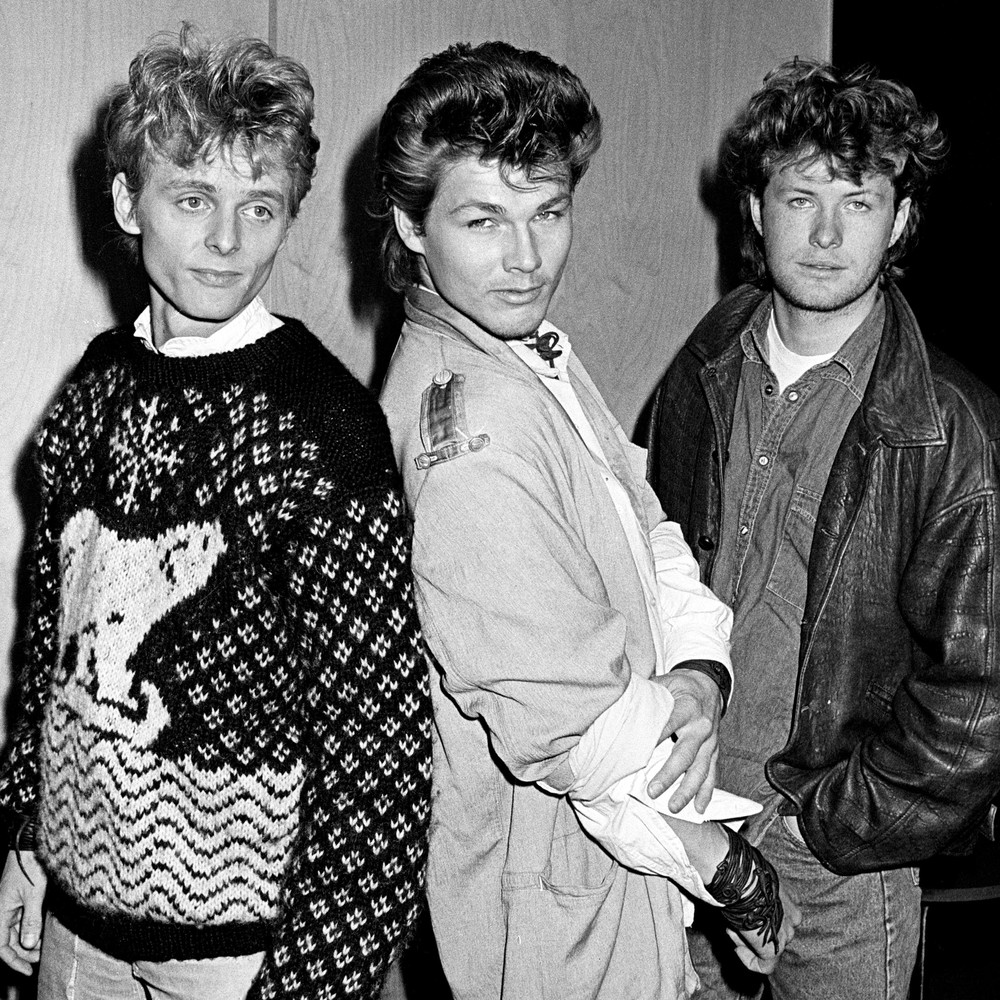 4. "The Living Daylights" (1987)
A-ha
I really love this John Barry co-written/produced song, which has lived in my Spotify Starred playlist since jump, and have put it up way too high on this list. And speaking of: "Set your hopes up way too high / Living's in the way we die" is the most punk-rock lyric in all the Bond themes. I adore everything about this song: A-ha themselves, the groove, the lyrics, the unlikely marriage of organic and digital, the woodwind breakdown, the lousy saxophone, the outro — all of it.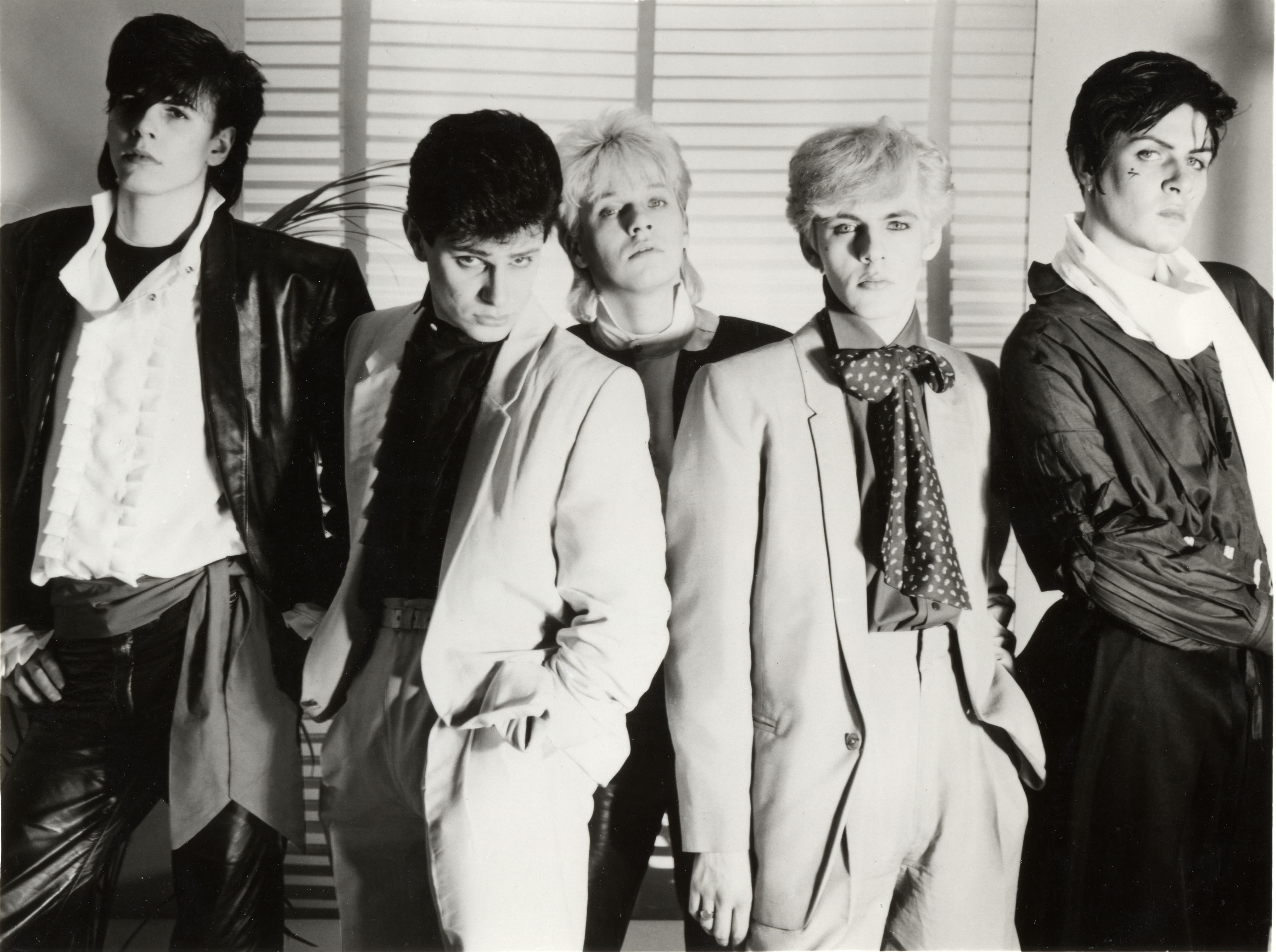 5. "A View to a Kill"
(1985)
Duran Duran
With John Barry as co-composer and arranger, Duran Duran scored a beyond-the-screen hit with "A View to a Kill." Barry's brass hits and Duran Duran's keyboard hits and peak–'80s rock play splendidly together, building to the climactic lyric "Dance into the fire / That fatal kiss is all we need." This killer song plus Christopher Walken almost saved this rotten movie.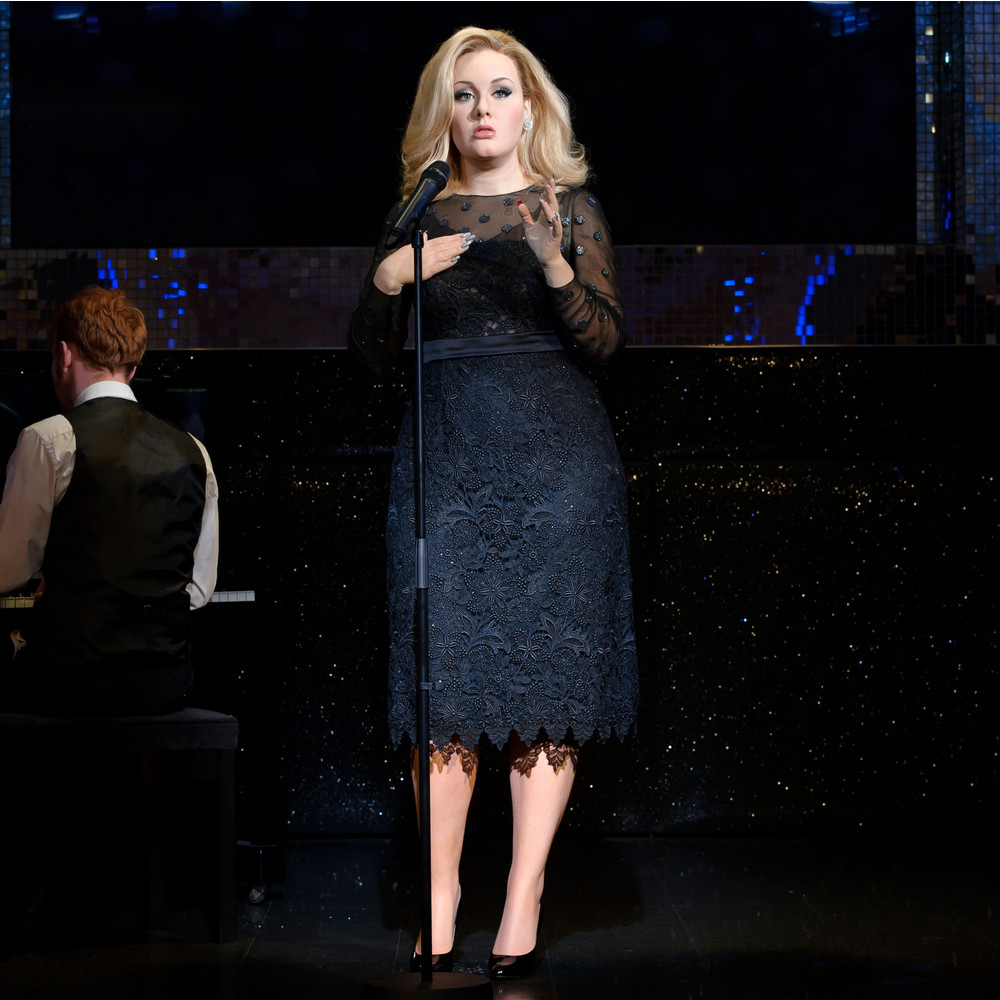 6. "Skyfall" (2012)
Adele
Dark, moody, lush, terrific: J.A.C. Redford's orchestration stays true to the Barry rules. Adele's performance is all in, but she doesn't overpower — and effortlessly transmits the nearly five-minute arc of the song. Importantly, she's supported by intelligent back-up vocalists. Brava.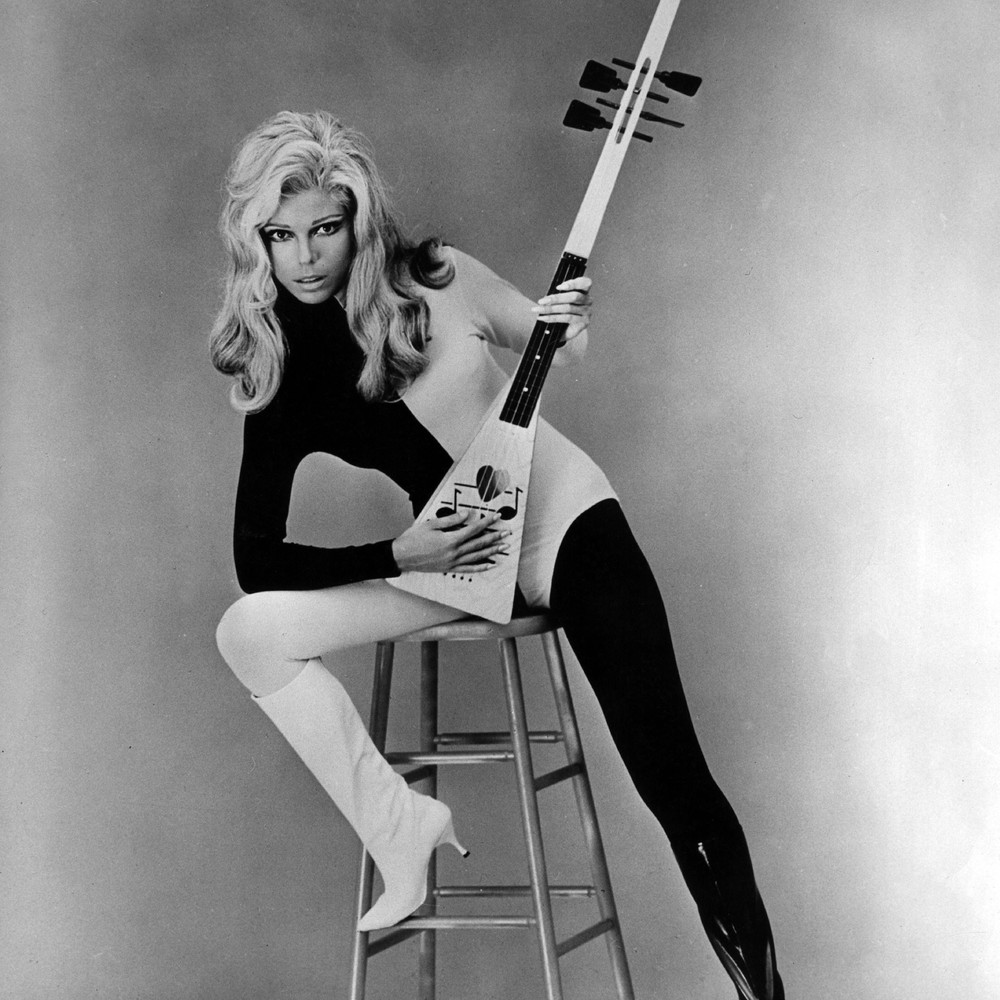 7. "You Only Live Twice" (1967)
Nancy Sinatra
An accessible Orientalism pervades this Barry–composed, subdued Nancy Sinatra gem, which opens with a lovely and peculiar spiraling strings motif over French horns. Nancy's dad, Frank, supposedly passed on the song and suggested his daughter, who had recently scored a huge hit in "These Boots Are Made for Walkin'." Sinatra is smooth here and swims gently over the orchestration.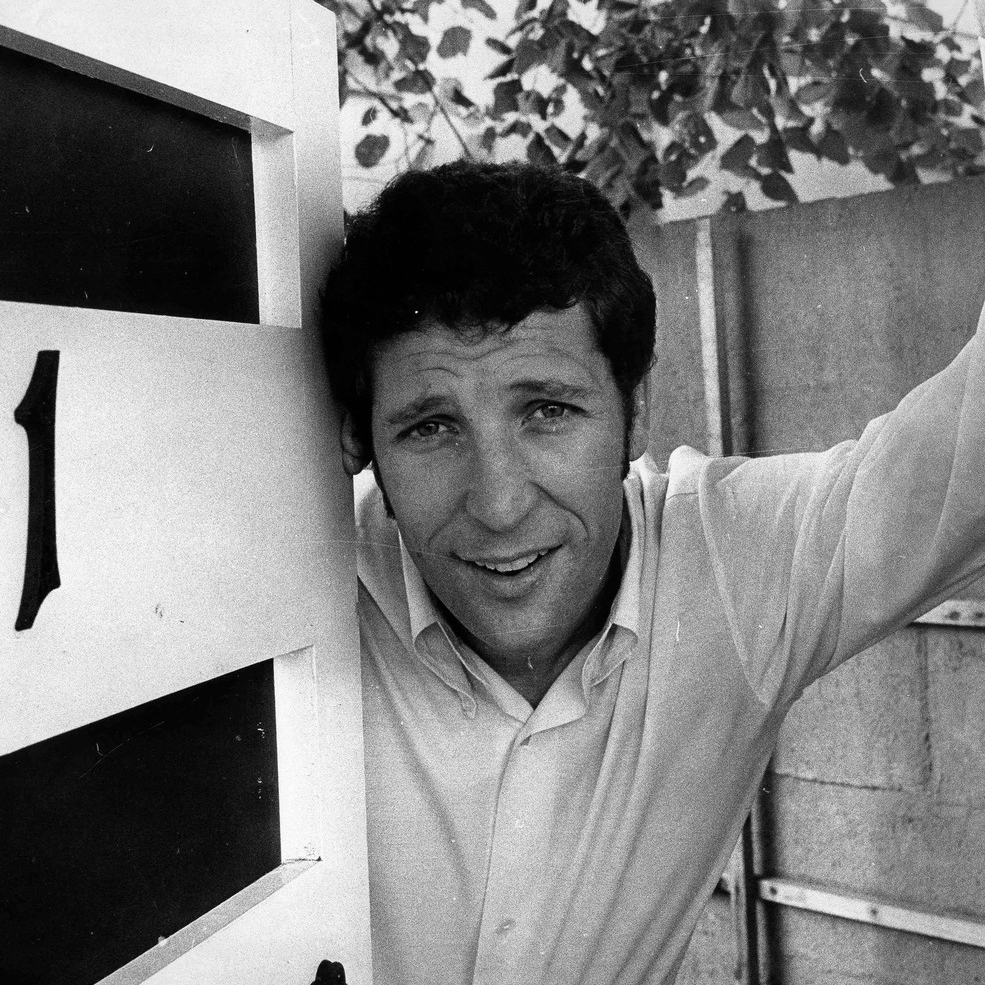 8. "Thunderball" (1965)
Tom Jones
"Thunderball," also written by Barry, is a complete and total "Goldfinger" retread. And why not? If it ain't broke…. "Thunderball" was put together quickly because the produces wanted a song with the title in it. (This would become a Bond thing; sixteen of the twenty-five themes are eponymously titled.) Jones, like Bassey (and Brosnan!), is also Welsh, and is similarly committed to his performance here. Is he a crooning goofball? Yes. But he goes big and delivers.
9. "Moonraker" (1979)
Shirley Bassey
There's a fine Stephen Sondheim smiling-through-tears quality and pacing to John Barry's "Moonraker" (Hal David, lyrics), which was passed from Johnny Mathis to Kate Bush to ol' reliable Shirley Bassey. Lovely.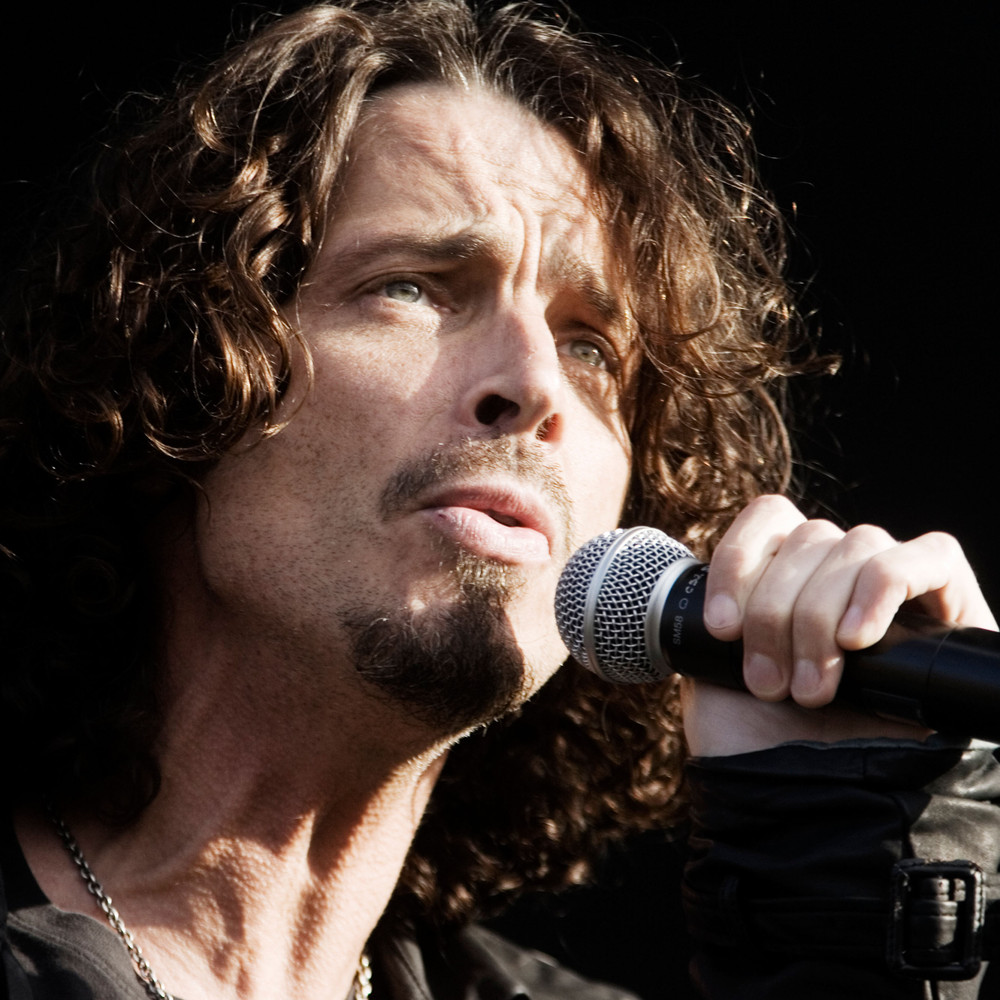 10. "You Know My Name"
Chris Cornell, Casino Royale (2006)
With raw fire and unlimited range, Chris Cornell was one of the greatest frontmen in grunge, metal, and rock 'n' roll. This track is set in the Barry soundscape, but is still a little too processed and contained for the singer. Nevertheless, no one did slow burn like Cornell, and he achieved that here.
11. "The World Is Not Enough" (1999)
Garbage
Another Bond theme that, like "The Living Daylights," finds a way to wed orchestral, electronic and rock 'n' roll elements. Composer David Arnold collaborated with longtime Bond lyricist Don Black to fine effect. The Barry chromaticism, lush strings, and brass is there — but so, too, are filtered house drums and keyboard loops. Garbage frontwoman, the Scottish musician Shirley Manson, croons darkly.
12. "From Russia with Love" (1963)
Matt Monro
Barry scored this film, with English crooner Matt Monro singing the title track. The string arrangement — supported by acoustic guitar and percussion — is tasteful, as is Monro's deliberate delivery. This is a quiet standout in the Bond–theme pantheon.
13. "Diamonds Are Forever" (1971)
Shirley Bassey
Bassey shines in this funky up-tempo ballad with the foursquare Serge Gainsbourgesque beat. And who but Bassey could sell the lyric "I don't need love"?
14. "Live and Let Die" (1973)
Paul McCartney & Wings
It's hard for me to buy Paul McCartney, the Beatle who penned and sang "Let It Be," striking a nihilistic pose and singing "Live and Let Die." (Guns N' Roses cover was far easier to accept.) The track plays well on the big screen, and it's the same smash-juxtaposition of musical sections that worked for Paul McCartney & Wings' "Band on the Run," but it's overblown and jarring all the same.
15. "No Time To Die" (2020)
Billie Eilish
A perfectly competent but ultimately disappointing effort from the much ballyhooed Billie Eilish, "No Time To Die" sounds like a Bond theme — with appropriate darkness and nods to John Barry orchestration and motives — but never compels. The strings swell around Eilish, but she breaks her disaffected mezzo piano only on the penultimate "Diiiiieeeee!" Coulda used a bridge. It's a less powerful Adele (see above) and a better executed Sam Smith (see below).
16. "We Have All the Time in the World"
Louis Armstrong, On Her Majesty's Secret Service (1969)
An inspired choice on paper and lovely tune, but Satchmo was long past his prime here (he would die two years later) and the tempo of this ballad is too slow for him to hold a phrase. He's also locked into a backbeat that literally allows him no breathing room to flex his pristine musicianship. Every gap, and there are many, is filled by a noodling acoustic guitar that should be smashed, Bluto Blutarsky style, against a wall. The song is a little over three minutes, but ponderously feels like six. (The film opens with John Barry's terrifically propulsive eponymous orchestral track, which is Moog-a-licious, but I gave Pops the theme honor here.)
17. "License to Kill" (1989)
Gladys Knight
Bond may have a license to kill — and a purchased license to sample the "Goldfinger" brass motive for a darker, Timothy Dalton Bond picture (he died that you may live, Daniel Craig) — but it remains a criminal offense to imprison Gladys Knight in this synth-dominated jail cell of a song, which she can't find her way out of, despite her artistry.
18. "Goldeneye" (1995)
Tina Turner
The virtuosic Tina Turner isn't given much to do here (it's a minute into the song before we get a chord change), and the use of keyboards in lieu of live brass is soul-crushing. The pace is too slow for Turner's fire to burn.
19. "Another Way to Die"
Jack White & Alicia Keys, Quantum of Solace (1989)
Was A Moment's Peace already taken for the film title? White and Keys sound like a dynamic duo in theory, and this track has its moments, but it also sounds as though the pair recorded their parts in separate studios hundreds of miles away. Like Olga Kurylenko and Daniel Craig in this movie, there's no chemistry between them.
20. "Die Another Day" (2002)
Madonna
Madonna has no vocal range nor breath control, but has made an enduring singing career as a marketing genius: she gets in front of trends, waters them down, and serves them back up to her obliging masses. Her early adoption of Auto-Tune here managed, against all odds, to reduce the quality of her vocals, and paired with lyrics such as: "Sigmund Freud, analyze this!" and "I guess I'll die another day," it all makes for a pretty goofy listening experience. Yet there's a strong groove nonetheless, and the production values are pristine. "Die Another Day" was ahead of its time, but didn't gel.
21. "Writing's on the Wall"
Sam Smith, Spectre (2015)
Sam Smith tried to go full Adele with this track, but his overproduced effort revealed that he lacked the gravitas and range to pull it off, which led to this great headline in The Independent: "Sam Smith's James Bond theme song 'Writing's on The Wall' makes Shirley Bassey trend on Twitter because people hate it."
22. "All Time High"
Rita Coolidge, Octopussy (1983)
This song was cut from Andrew Lloyd Webber and Tim Rice's Evita at the last minute and rightly replaced with "High Flying Adored." No, that's not true. But it sounds like it totally could have happened.
23. "Tomorrow Never Dies" (1997)
Sheryl Crow
K.D. Lang's "Surrender" was pretty decent, so of course that ran over the end credits and left the fraudulent Sheryl Crow's titular song for the opening theme. She takes a big gulp of air after every "until the—" to make it up to her high notes, and it's still lame. And mannered.
23. "The Man with the Golden Gun" (1974)
Lulu
What in the hell is going on here? "The Man with the Golden Gun" sounds like something the kids should have been dancing to in Beach Party — a decade earlier. Lulu is all over the place. There are thirty-seven instruments playing at any given moment in a Wall of Sound Doom. In a quiet moment during the storm, Lulu wonders "Who will he bang?", then triumphantly prophesies in her best Bjørk: "WE SHALL SEEEEE!!!" What I'm saying here is that Bjørk should totally do a Bond song.
24. "For Your Eyes Only" (1981)
Sheena Easton
"For your eyes only — only for yøøøøøøøøøøøø!" Welcome to the '80s: crap synths and weird Scottish pop stars singing weird vowels. For shame, Bill Conti.
James Bond will return…. And so will I, like it or not. Enjoy — and keep listening. —Ed.

Finding solace in the sound of authentic sorrow
By Rev. Jake Bohstedt Morrill

Read More

New chamber orchestras are popping up all over America.
By Colin Eatock

Read More

The birth of Christmas in medieval England
By David Vernier

Read More