Snapshots in Time
A cellist shares his favorite recordings — and one of his own.
By Eric Jacobsen

The string quartet is a sonic phenomenon. It resonates clearly and comfortably in our ears. Somehow, the merging and distribution of sounds from sixteen strings creates a unique and palpable sonority. There hasn't been an instrumental band formation since the invention of the quartet that has been unaltered for such a long time. I'd guess that the combination of guitar, bass and drums is the only other ensemble that will ultimately have as much hold over our ears and hearts as the string quartet. I'd be surprised if musicians aren't still using these two instrumental combinations in a thousand years.
I would like to share my favorite quartet recordings and performances. Everyone's ears are different, and we all grew up with specific sounds that make us feel happy, sad, nostalgic, et cetera. To me, these recordings exemplify a quality of paramount importance in music: the feeling of honesty and commitment. "Performing without ambition" (a phrase often used by the great Dutch cellist Anner Bylsma) makes the difference between effective and affected performances. Not all listeners can hear out-of-tune notes, but all humans can detect honesty (and the opposite!).
The following list is personal. My picks may be unique at times and even shocking, but hopefully never bland. Some of the older recordings have a scratchy sound, an effect no longer heard with modern recording technology. That (perhaps) unfamiliar element is disliked by some listeners, while others can't get enough. If you don't regularly listen to old recordings, take a second spin and let your ears slowly steep in the sounds of the 1920s and '30s!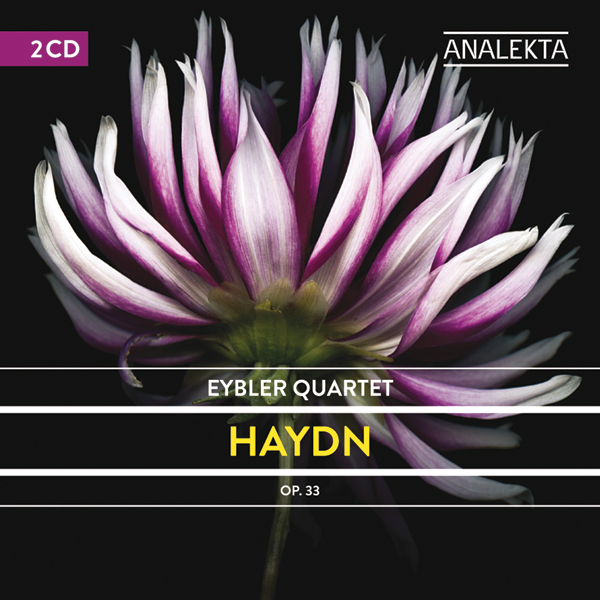 Joseph Haydn
String Quartets Op. 33
Eybler Quartet
(Analekta)
Joseph Haydn wrote with warmth, comfort and a bit of perversion. I remember as a teenager playing Haydn quartets late at night, with many friends — including my brother, Colin, and father, Eddie — and a gin and tonic at the foot of my music stand. A recent recording by the Eybler Quartet makes me smile. They laugh and dance and are lascivious and sacred all at once. First violinist Aisslinn Nosky does what a great leader should do: She brings listeners exactly where she wants them to be, just so she can make the unexpected turn. I particularly love the Eybler's recording of "The Joke," Op. 33, No 2.
Haydn was certainly ahead of his time and continues to surprise us in all his works. It's hard to remember every dark corner and crevice of his eighty-plus quartets. Without Haydn, Beethoven wouldn't have had the stable ground he stood on to write what continues to be the most potent and revolutionary body of quartets ever composed.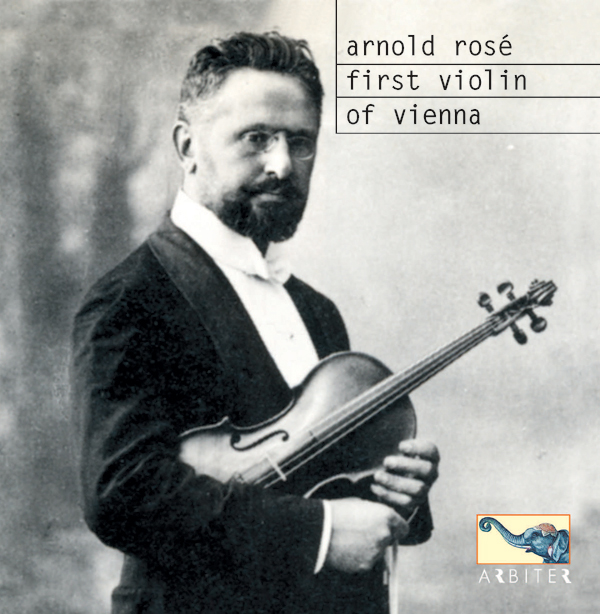 Arnold Rosé — First Violin of Vienna
Rosé Quartet; Vienna Philharmonic Orchestra
(Arbiter)
The Rosé Quartet was formed and led by its first violinist, Arnold Rosé. He was one of the great instrumentalists of the late nineteenth and early twentieth centuries. Rosé knew Brahms personally, and recorded Beethoven. How Romantic! Recordings are one way to trace the lineage of teachers and protégés, as well as styles of music making. But before the twentieth century, there were no recordings! Aside from books, letters, paintings, or the occasional photograph, we have little idea of how musicians looked, behaved and sounded. People like Rosé (1863–1946), who lived and performed in the 1880s but whose recordings were made in the 1920s, are rare outliers — providing a lucky snapshot of history.
Arnold Rosé remains the musician's musician. You can hear how dedicated he was to honoring the connections between all of the quartet members. The Rosé Quartet gives us a sense of how music was performed and thought about in the late nineteenth century. The first rule of quartetting: phrasing. The second rule of quartetting: phrasing. The spare vibrato, beautiful sonority, never-pushed sound and beautiful portamenti (phrasing with connective slides — like a singer) offer insight on how music was performed during Brahms's lifetime. One great thing to take from these recordings is how delicate and generous the articulations are (the beginnings and ends of notes). This has changed much in our approach over the last century. It seems that every time one of the musicians approaches the string with their bow, there is a different and unique sound. Not all notes are created equal! Though the Rosé players lived in the post-industrial-revolution era, their approach still had a sense of unique individuality and quirky inconsistency. I love all of their few recordings.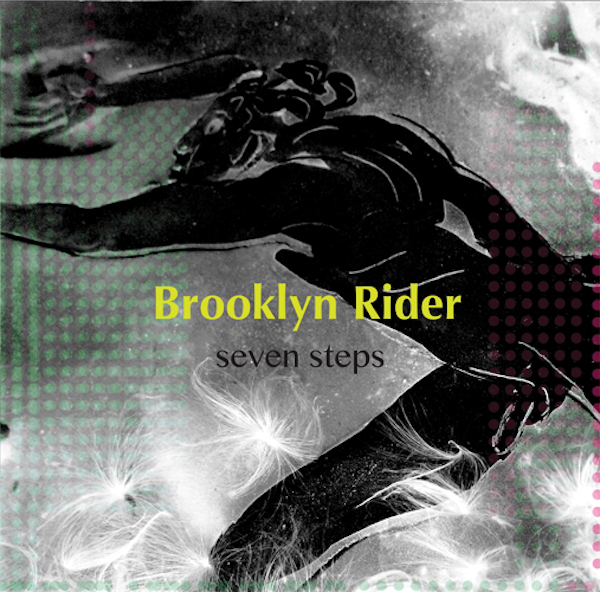 Seven Steps
Brooklyn Rider
(In A Circle)
This recent recording of Beethoven is by my quartet, Brooklyn Rider. I sheepishly offer this to you in the midst of my idols because I'd like to think of this itinerary as a bit of a listening laboratory. Artists influence artists, and we can't help but be inspired by our heroes. As an experiment, it might be interesting to see how all of the musicians from this collection have influenced our recording.
Brahms was known to burn his music if it didn't meet his expectations, and, like Schubert, constantly measured his music against Beethoven's.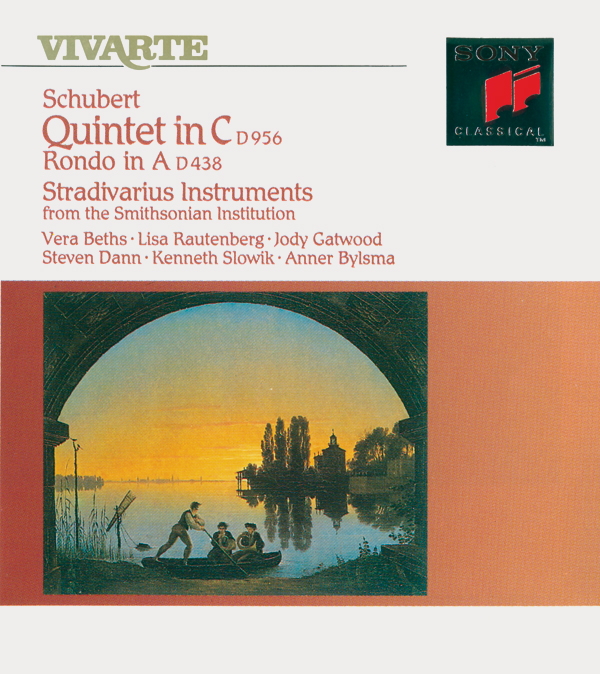 Franz Schubert
Quintet in C major, D. 956; Rondo in A major, D. 438
L'Archibudelli
(Sony Classical)
Franz Schubert was the ultimate singer-songwriter. If he were alive today, he'd probably be drinking coffee at a café in Brooklyn, writing about unrequited love and romancing his way through Williamsburg. The chamber group L'Archibudelli [whose name came later — Ed.] playing Schubert's Cello Quintet in C major, D. 956, is absolutely a desert-island must. "L'Archibudelli" literally translates to "bows and guts." "Guts" speaks to the fact that the ensemble members all play on an older-style string, made of animal guts rather than steel. This, along with their old and baroque instruments, has a huge effect on sonority. "Bows" speaks to the great amount of thought that goes into every gesture spoken or sung by their bows.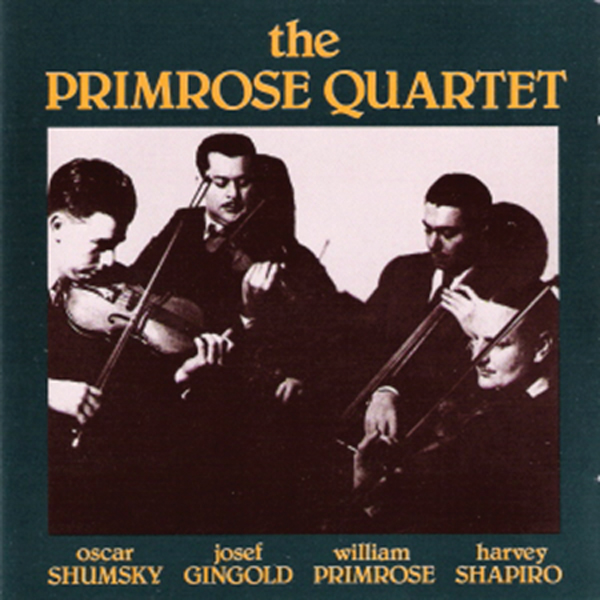 Great Recordings
The Primrose Quartet
(Biddulph Records) [out of print]
Brahms and Schubert lived in the huge, posthumous shadow of Beethoven. Whether this shadow was self-envisioned or not, it greatly affected their lives. Schubert always compared his symphonies to those of Beethoven and never felt they stood up. Schubert had a tendency toward simplicity, and it wasn't until his "Unfinished" Symphony (No. 7) that he wrote a piece with as much struggle and conflict as the works of Beethoven. However, Schubert lived a short life; he wrote his Seventh Symphony at the same age Beethoven wrote his Second!
Brahms was known to burn his music if it didn't meet his expectations, and, like Schubert, constantly measured his music against Beethoven's. The Primrose Quartet features Oscar Shumsky and Josef Gingold on violin; William Primrose on viola; and Harvey Shapiro, my teacher and mentor, on cello. This is classy music making, gentlemen with angel voices and 1930s dirty humor who had an all-too-brief run. You can hear both their seriousness and their jokes. Performance styles today might have been a lot different if this quartet had stayed together longer.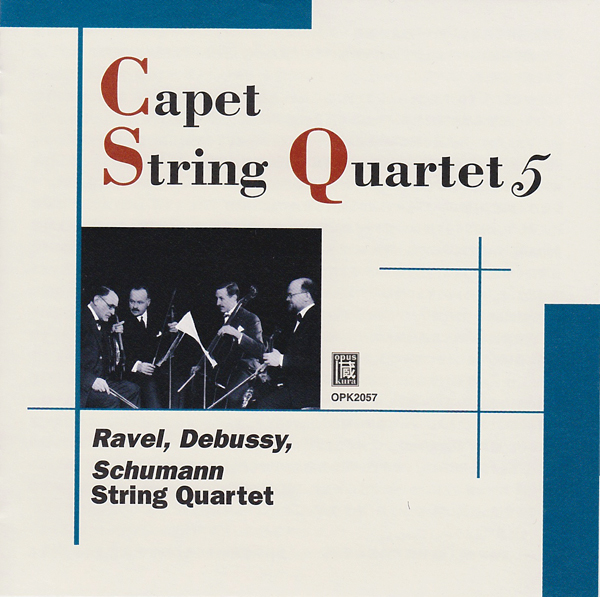 Ravel, Debussy, Schumann: String Quartets
Capet Quartet
(Opus Kura)
Each member of the Capet Quartet was an exceptional musician, but Lucien Capet was the true leader. It's fascinating to know that some ensembles can work as a democracy, while others function more smoothly with a strong leader at the helm. The Capet Quartet is a fine example of the latter. Listen for the nuances produced by this more dominantly led ensemble. Parisian native Capet was a contemporary of Claude Debussy. He truly embodies the romantic and poetic time period and style.
I find myself excited to listen to a recording, see a painting or sculpture, or read a book for a second time because I know its material existence will remain the same however much I and the world around it change. These recordings are created and exist for people to own and observe. Music is intangible. A live performance is never the same the second time. Nobody can own a performance. Although recordings can't replace the live interaction between audience and musicians, we are lucky to have these preserved snapshots in time.
Eric Jacobsen is the cellist of the string quartet Brooklyn Rider.

Pianist András Schiff revisits The Well-Tempered Clavier and other totems of J.S. Bach — on stage and on record.
By Bradley Bambarger

Read More

Everything you always wanted to know about Baroque concertos (but were afraid to ask)
By David Hurwitz

Read More

Celebrating Haydn
By David Hurwitz

Read More